FINELINE BODYART
Welcome : Staring Rob, Grahame & Zoe Professional Tattoo Artists. Featuring : Brogan as the apprentice
SERVICES and PRODUCTS
Fineline Bodyart is a well established studio. We offer a friendly welcome and a wide range of excellent tattoos, the four artists can compliment any style or theme, nothing is out of reach.
A limited piercing service is available along with a ever widening range of competitively priced body jewelry.
The studio is equiped with the most modern up to date equiptment available and carrys full health authority approval.
OPENING TIMES
We are open...7 day's a week

Monday to Saturday 10.00am to 5.00pm
Sunday we are open 12.00 till 4.30 pm
We operate a first come first served rota, appointments are available throughout the week, walk ins always welcome, if you are travelling any distance please phone first as we are very often full to capacity and extremely busy!
If you require custom work, cover up work or re-colouring please telephone for a consultation beforehand during opening hours.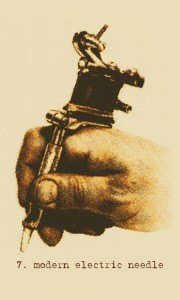 How to contact us.......
Telephone: 016973 32702 (the shop)
We are at:
11 Station Road, Silloth,
Wigton,
Cumbria.
United Kingdom.
CA7 4AE
Book your tattoo artist for a full day for 1 customer
10.30am till 4.30pm
Prices starting from £300

ONE SKIN DON'T WASTE IT..!
For a interesting skin
And a colourful future
Visit us!